Immerse yourself in the realism of live performances
with "Live Viewing"
Enjoy "Live Streaming" in your favorite space
Live Viewing – a service that you can enjoy live-to-air broadcasts on a massive screen with an impressive sound system, all while maintaining the realism of the main performance venue and live streaming, a service that allows you to enjoy events at home or wherever you like.
Here we'd like to introduce to you how to make the most of these viewing methods!
How To Enjoy Live Viewing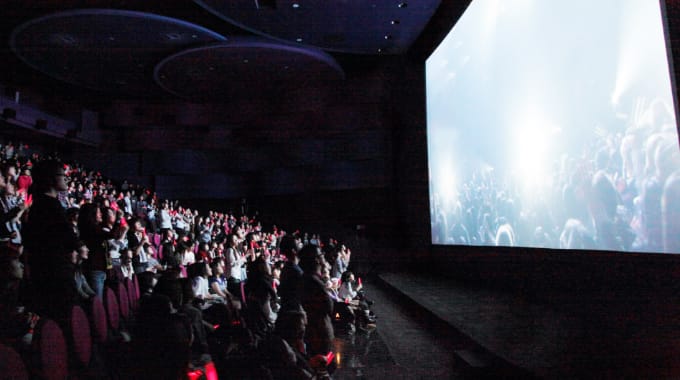 Enjoy the sense of unity that a live venue provides!
One of the great things about Live Viewing is that you can support the artist by being a part of the sense of unity that the performance venue provides, by giving applause, clapping in time, and making use of concert merchandise.
*Be careful not to inconvenience others around you.
Enjoy the event in a comfortable space
This service allows you to enjoy events in the comfort of a movie theater,
while still allowing you to experience the energy of the main performance venue.
Live Viewing is also recommended for those who want to enjoy the comfort of being at the performance venue.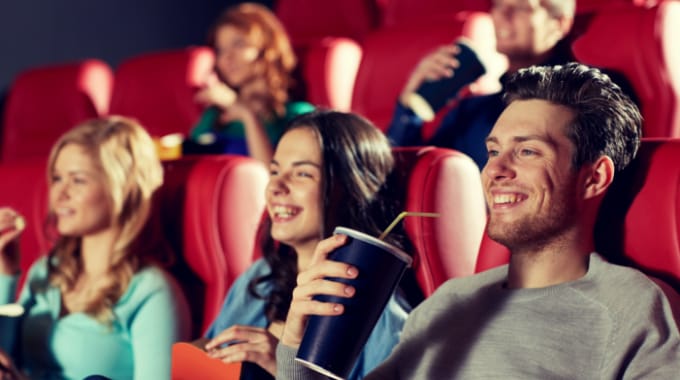 Going together with friends is even more exciting
With easier access to the performance and with tickets at a cheaper price, it's much easier to invite first-timers along for the ride!
Share your love of your favorite artist with your family, friends, or loved ones.
Enjoy with your favorite drinks and light meals!
Live Viewing allows you the kind of enjoyment that only a movie theater offers,
such as enjoying popcorn and drinks while viewing events.
Experience the joy of delicious food together with the realism of a giant screen!
How To Enjoy Live Streaming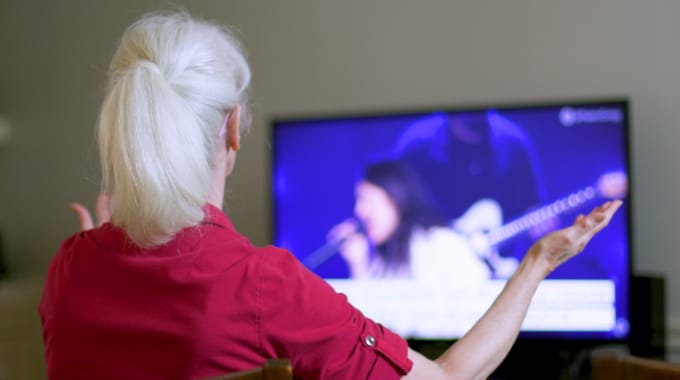 Enthusiastically support the artist without worrying about other people watching
Enjoying a song with your favorite artist, and joining in on a jam session with them.
While this kind of enthusiastic support can be difficult to do in front of other people, live streaming lets you indulge yourself without reserve.
Your very own space
Live streaming lets you immerse yourself in your favorite content in your very own space.
Enjoy content however you like in your own viewing environment.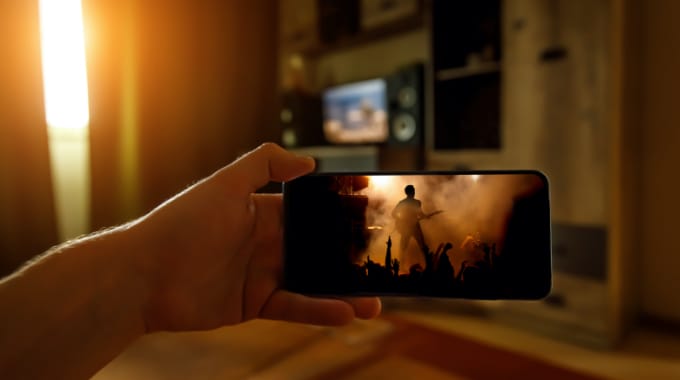 Don't forget to check the streaming archives in case you missed anything
Whether you have plans on the day of the performance or want to see a particular performance again, you can enjoy our streaming archives (streamed events that you missed) as many times as you like, whenever you like. You might discover something new if you watch something from a different perspective, and pay closer attention to things like stage production and live performances!
*The availability of streaming archives (streamed events that you missed) differs depending on the performance. See our website for more information.